Tripawds is a user-supported community. Thank you for your support!
Hello!
We have not been really good give updates about our adventures lately but all is well. Arktik and I have just been enjoying the best time during this summer! We did a little vacation at the beach in Ontario. We booked a pet friendly hotel that was right next to a giant dog park. We had the best time.
Here are some photos and videos of our little vacation
Out set up at the beach 🙂 Arktik has been. such a good boy the whole time. We were switching between going in the water a little and relaxing in the shades on the towel.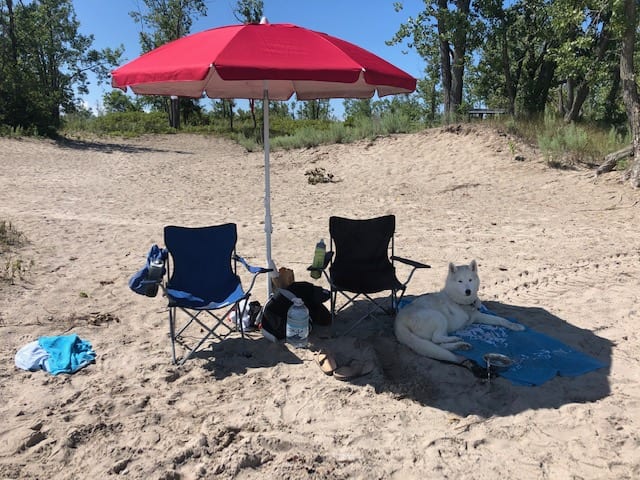 This husky even got my hat to protect his face from the sun…(obviously he could not lie down completely in the shades haha)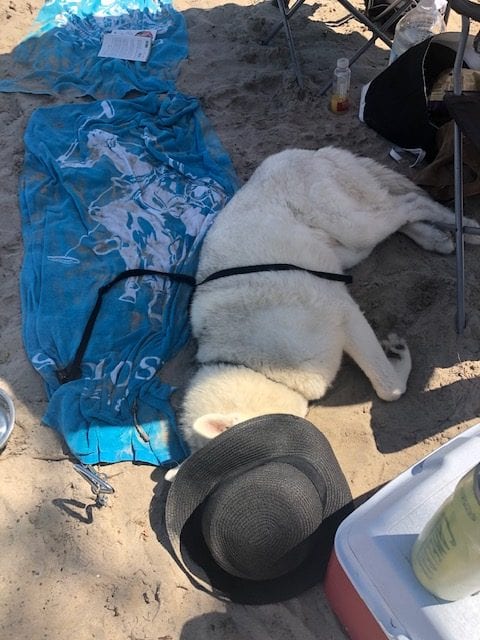 Arktik posing with the view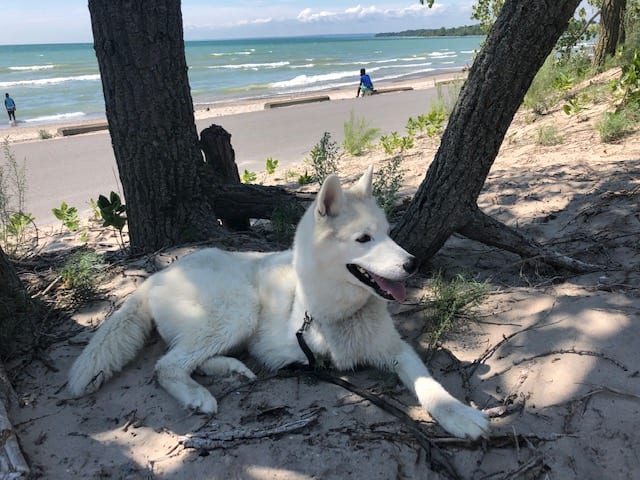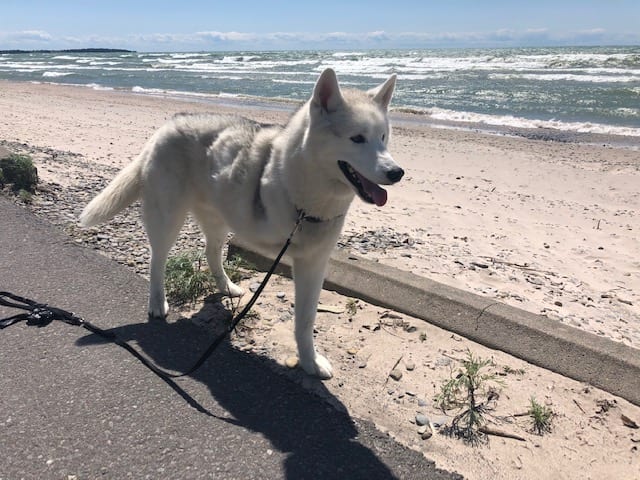 Enjoying a little walk on the main beach!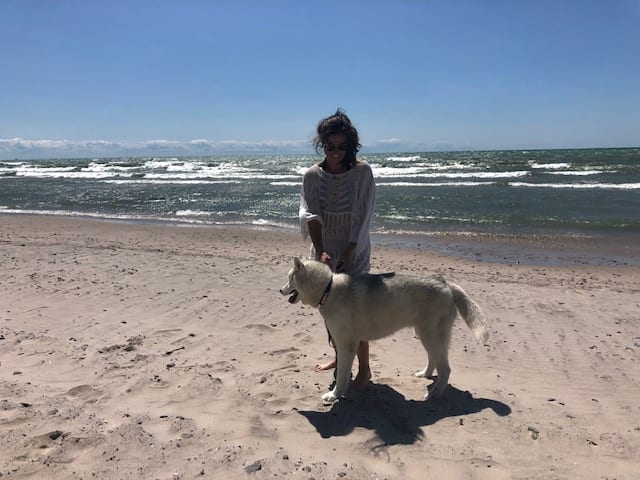 Arktik seems perfectly happy lying down on our bed in the hotel room (we brought his bed too but apparently he likes the luxury of the hotel bed)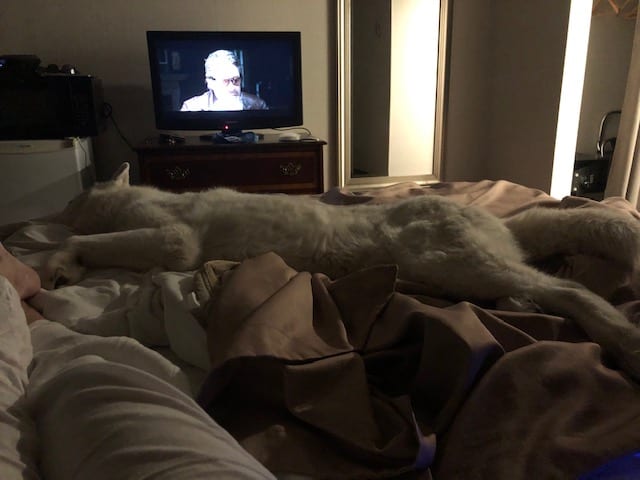 Me and Arktik relaxing, this is the little pet friendly beach! Super fun and perfect sandy beach for pups who like to enjoy quiet water.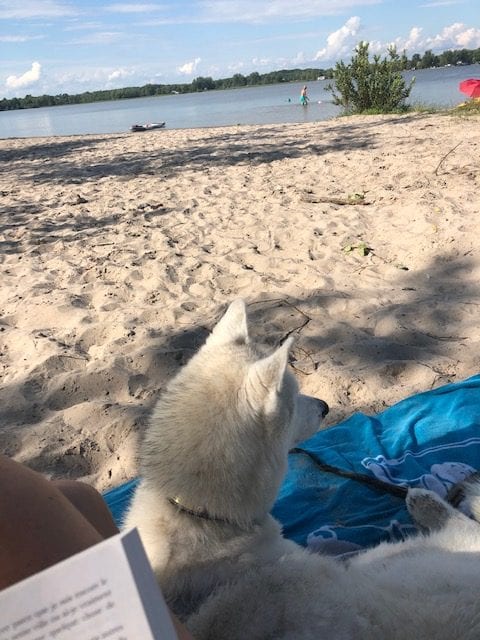 And finally some time at the dog park with friends!
This sums up our little vacation! Other than this we have been doing our daily walk (early in the morning because this summer has been so hot). Arktik seems happy and energetic, the only thing lately is that he got picky with his food again. So this is always a worry for me as I never know if it is because he does not feel well or if he just got tired eating his food (which he has done often in the past). He's showing appetite for other food (i.e. our meals;)  So.. considering he seems good other than that I try to not worry too much (I'm sure some of you can rely getting worried over the smallest thing right?)
I will give you more updates soon! With more photos and videos 🙂 As the temperature is cooling down here, Arktik and I will be able to go for more daily adventures!